Visit Montreal: A Guide to Canada's Cultural Capital
Montreal is one of Canada's most fascinating cities to visit. It has a rich history, a vibrant culture, and a diverse population. Whether you're looking for art, music, food, nature, or nightlife, you'll find something to suit your taste in Montreal. Here are some tips and suggestions on how to plan your trip and make the most of your stay.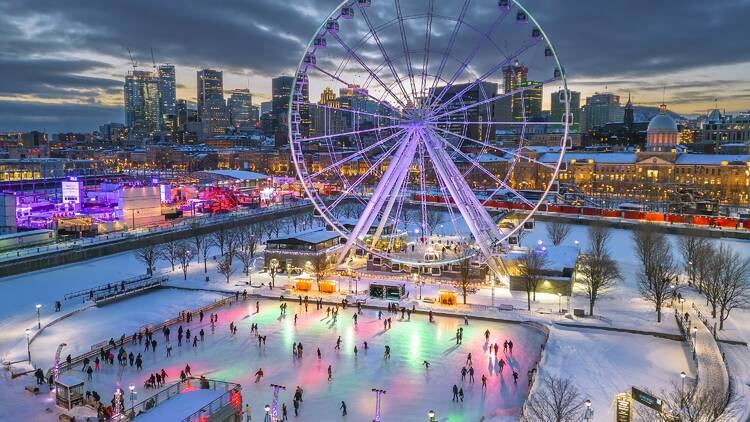 When to Go
The best time to visit Montreal is typically in the spring (mid-April and May) or during the fall (September to early November). At these times, you'll likely find fewer crowds, cheaper accommodations, and the best weather for sightseeing as it is neither too hot nor too cold. You'll also be able to enjoy some of the city's famous festivals, such as MONTRÉAL EN LUMIÈRE (a winter celebration of lights, music, and gastronomy) or the Montreal International Jazz Festival (the world's largest jazz festival).
If you don't mind colder temperatures and snow, you can also visit Montreal in the winter and experience some of its unique attractions, such as skating on the Old Port of Montreal, visiting an ice hotel, or enjoying traditional activities at Sucrerie de la Montagne (a sugar shack).
Where to Stay
Montreal has a wide range of accommodation options for every budget and preference. You can choose from hotels, hostels, bed and breakfasts, apartments, or even couchsurfing. Some of the most popular areas to stay in are:
Old Montreal: This is the historic heart of the city, where you can admire beautiful architecture, visit museums, and stroll along cobblestone streets. It's also close to many attractions and restaurants.
Downtown: This is where you'll find most of the skyscrapers, shopping malls, cultural venues, and nightlife spots. It's also convenient for public transportation and access to other parts of the city.
Plateau Mont-Royal: This is one of the most trendy and artistic neighborhoods in Montreal, where you can see colorful murals, browse quirky boutiques, and enjoy cozy cafes. It's also home to many parks and Mount Royal (the city's namesake hill).
What to Do
If you're looking for a fun and diverse destination for your next vacation, you might want to consider Montreal. This city is Canada's second-largest and has a rich history, culture and cuisine that will keep you entertained and satisfied. Whether you're into art, nature, history or nightlife, Montreal has something for everyone. Here are some of the best things to do in Montreal according to online sources.
Explore Old Montreal
Old Montreal is the historic heart of the city, where you can stroll along cobblestone streets and admire beautiful 18th-century buildings that now house museums, shops and cafes. Don't miss the Notre-Dame Basilica, a stunning Gothic church with colorful stained glass windows and an impressive organ. You can also catch a light show called AURA that illuminates the basilica's interior with music and projections. If you're feeling adventurous, you can hop on a horse-drawn carriage or take a cruise on the St. Lawrence River from the Old Port.
Visit Mont Royal Park
Mont Royal Park is a green oasis in the middle of the city, designed by Frederick Law Olmsted, who also created New York's Central Park. You can hike or bike up to the summit of Mont Royal, where you'll get a panoramic view of the city skyline and beyond. You can also enjoy a picnic at Beaver Lake, visit the Smith House (a heritage building that hosts exhibitions and activities), or check out the Tam-Tams (a weekly drum circle that attracts hundreds of people) on Sundays.
Enjoy some art and culture
Montreal is home to many museums and galleries that showcase local and international art and culture. One of them is the Montreal Museum of Fine Arts, which has an impressive collection of paintings, sculptures, decorative arts and more from various periods and regions. Another one is Time Out Market Montréal, which features 16 eateries curated by local editors who handpicked some of the best chefs and restaurants in town. You can also find six bars serving beer, wine and cocktails (and mocktails!), as well as a cooking school, a retail space and cultural events devoted to art, music and more.
Taste some maple syrup
No trip to Montreal would be complete without tasting some maple syrup, one of Canada's most iconic products. From late February to late April, you can visit one of the many sugar shacks around Montreal that produce maple syrup from sap collected from maple trees. You can enjoy traditional dishes like pancakes, baked beans and ham smothered with maple syrup, as well as activities like sleigh rides, hiking and games. Some popular sugar shacks near Montreal are Le Chalet des Érables , La Cabane à Sucre Au Pied de Cochon , Sucrerie de la Montagne , Cabane à Sucre Handfield , Cabane à Sucre Bouvrette .
Celebrate St Patrick's Day
If you happen to be in Montreal around March 17th, you'll be able to join one of North America's oldest St Patrick's Day parades that dates back to 1824. The parade features floats, bands, dancers, clowns, and more dressed in green and celebrating Irish culture.
You can also head to one of the many Irish pubs downtown, such as Hurley's Irish Pub , McKibbin's Irish Pub , or Ye Olde Orchard Pub & Grill, where you'll find live music, drinks, and festive atmosphere.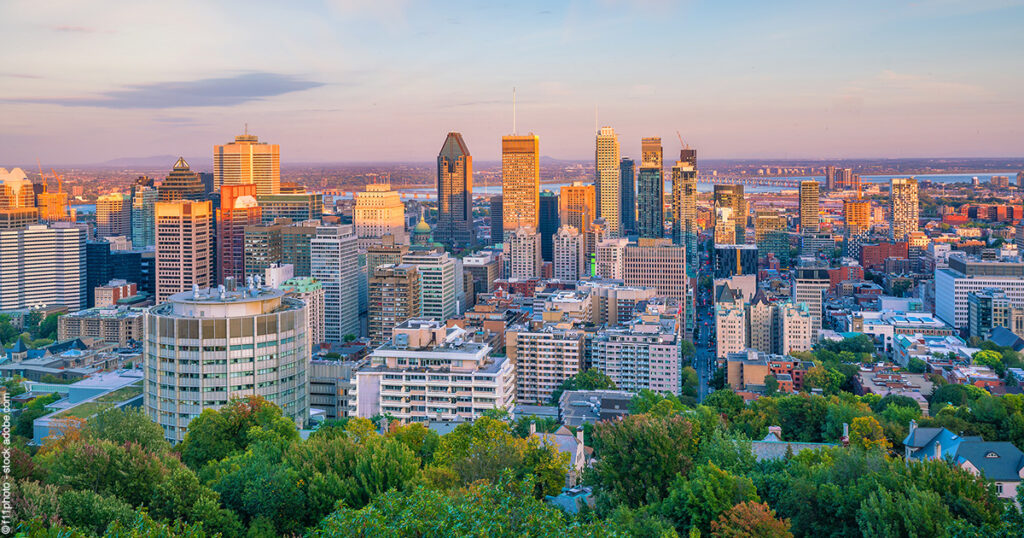 These are just some of the amazing things to do in Montreal for vacation, but there are many more to discover. Montreal is a city that never gets boring, so whether you're visiting for a weekend or longer, you'll always find something new and exciting to experience.