Los Angeles
Hi everyone! I had chance to visit California in 2018 for 2 weeks vacation with my family and I wanted to share some of the highlights with you. Los Angeles is such a diverse and vibrant city, with so much to see and do. Here are some of the things I did during my 7 days in LA: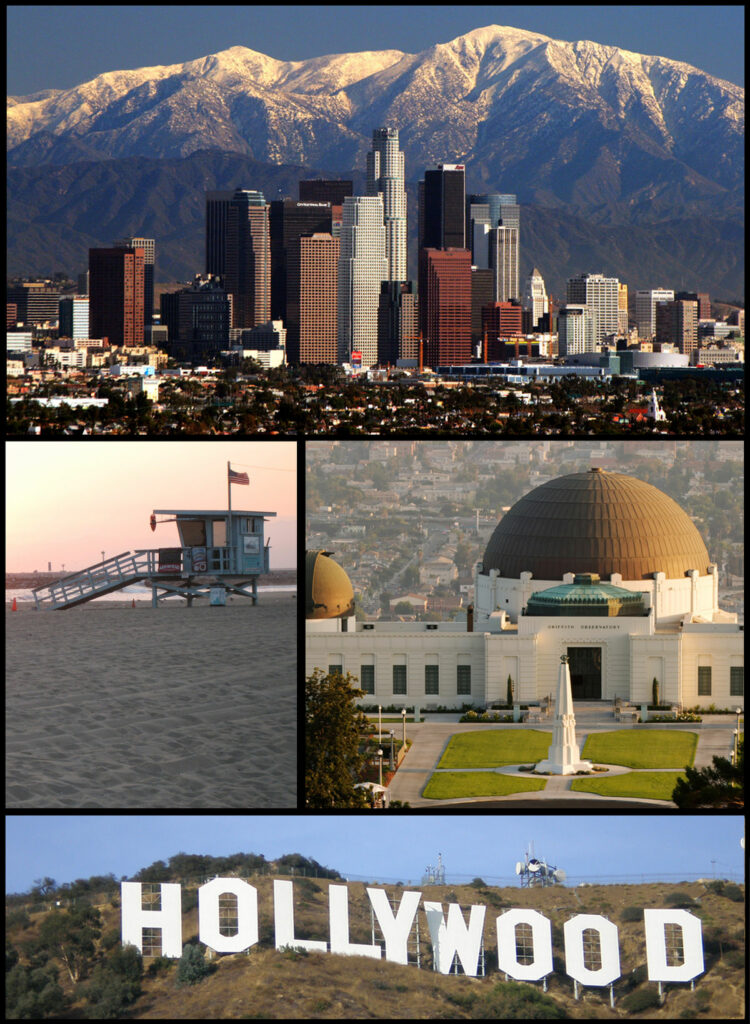 Day 1: Hollywood
I started my trip with a visit to Hollywood, the entertainment capital of the world. I walked along the Hollywood Walk of Fame and saw the stars of my favorite celebrities. I also visited the Hollywood Museum, where I learned about the history and glamour of old Hollywood. I saw costumes, props, and memorabilia from iconic movies and TV shows. Then I took a tour of Paramount Pictures Studios, where I got to see behind-the-scenes of some current productions. It was fascinating to see how movies are made and what goes on behind the camera. I ended my day with a movie at the Chinese Theatre IMAX, one of the most famous movie theaters in the world.
Day 2: Beverly Hills
The next day, I headed to Beverly Hills, one of the most affluent and glamorous neighborhoods in LA. I did some window shopping along Rodeo Drive, where all the luxury brands have their stores. I also took a peek at some of the mansions and estates that belong to celebrities and billionaires. Then I joined a Malibu Celebrity Homes Tour, where we drove along the scenic Pacific Coast Highway and saw where stars like Leonardo DiCaprio, Jennifer Aniston, and Tom Hanks live. It was fun to imagine what their lives are like.
Day 3: Venice and Santa Monica
On day three, I explored two of LA's most popular beach towns: Venice and Santa Monica. Venice is known for its quirky and artistic vibe, with street performers, murals, and shops lining its famous boardwalk. I rented a bike and rode along the beach path, enjoying the ocean breeze and views. Then I checked out Muscle Beach, where bodybuilders work out in front of spectators. Santa Monica is more upscale and family-friendly than Venice but still has plenty of charm. It has a beautiful pier with an amusement park that offers rides like a Ferris wheel and roller coaster.
Day 4: Downtown LA
On day four, I ventured into downtown LA (DTLA), which has undergone a lot of revitalization in recent years. It has many cultural attractions like museums, art galleries, and theaters.
I visited The Broad, a contemporary art museum that features works by artists like Andy Warhol, Roy Lichtenstein, and Jeff Koons. I also went to Grand Central Market, a food hall that offers cuisines from around the world. I tried some tacos, ramen, and ice cream. Then I took a ride on Angels Flight, a historic funicular that connects Hill Street and California Plaza.
Day 5: Universal Studios Hollywood
On day five, I spent the whole day at Universal Studios Hollywood, one of LA's most popular theme parks.
It combines thrilling rides with immersive experiences that bring movies to life. Some of my favorites were The Wizarding World of Harry Potter, where I got to explore Hogwarts Castle and Diagon Alley; Fast & Furious – Supercharged, where I joined Dom Toretto's crew on an exhilarating chase; and Despicable Me Minion Mayhem, where I became one of Gru's adorable minions. I also enjoyed watching shows like WaterWorld, Animal Actors, and Special Effects Show.
Day 6: Griffith Park & The Getty Center
On day six, I visited two of LA's most scenic spots: Griffith Park and The Getty Center. Griffith Park is one of the largest urban parks in North America, with over 4, 000 acres of trails, picnic areas, and attractions. It is home to the Griffith Observatory, which offers stunning views of the city skyline and the Hollywood sign. It also has exhibits on astronomy, space exploration, and planetary science. The Getty Center is an art museum that sits atop a hill overlooking LA. It has an impressive collection of paintings, sculptures, photographs, and manuscripts from different periods and regions. It also has beautiful gardens that feature fountains, flowers, and sculptures.
Day 7: Drive to Las Vegas
If you like to drive and discover landscape like me, spend 1 day to drive to Las Vegas. It is about 4h duration and
Las Vegas
Las Vegas is not just for adults anymore. There are plenty of kid-friendly attractions and activities that will keep everyone entertained and happy. I'll share with you how to spend 2 days in Las Vegas with your family, and give you some tips and tricks to make the most of your time.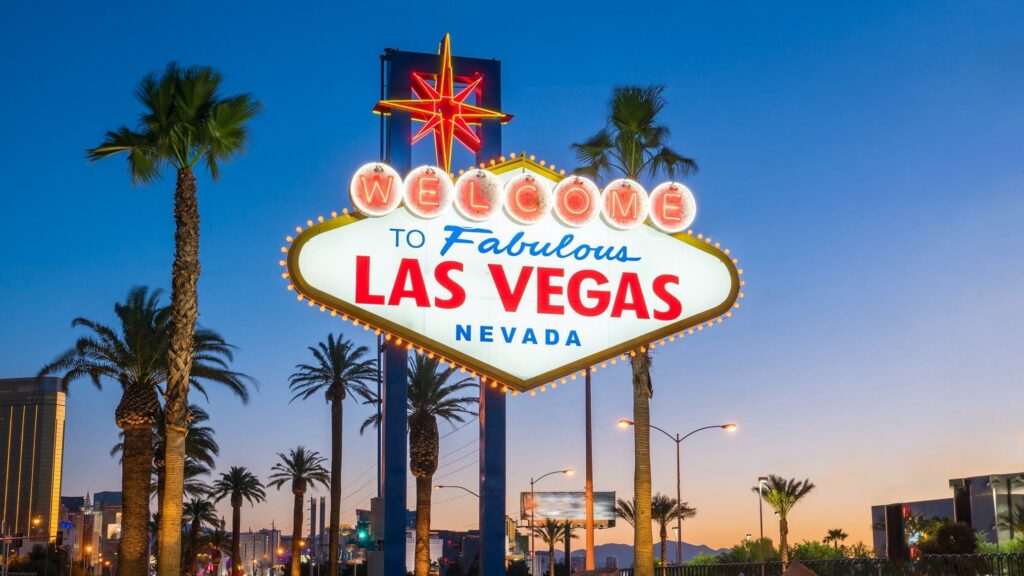 Day 8: The Strip
The Strip is the heart of Las Vegas, where you'll find the most iconic hotels, casinos, shows, and attractions. It's also where you'll hop on the Big Bus Tour, which is a great way to see the highlights of the city without walking too much. The Big Bus Tour has an open-top deck that gives you amazing views of the Strip, and a live guide that tells you interesting facts and stories along the way. You can hop on and off at any of the stops as often as you like.
Some of the stops that I recommend for families are:
Shark Reef Aquarium at Mandalay Bay: This is a must-see for animal lovers. You'll get to see over 2,000 marine creatures, including sharks, rays, turtles, crocodiles, jellyfish, and more. You can even walk through two underwater tunnels where sharks swim above your head!
Titanic Exhibit at Luxor: This is a fascinating exhibit that showcases over 250 artifacts recovered from the Titanic shipwreck site. You'll also see a piece of the ship's hull and replicas of some of its rooms. You'll feel like you're stepping back in time as you learn about the history and tragedy of this famous ocean liner.
Fountains of Bellagio: This is one of the most iconic sights in Las Vegas. Every half hour (or every 15 minutes at night), you can watch a spectacular show of water jets dancing to music and lights. It's free and fun for all ages.
High Roller Observation Wheel at The LINQ: This is another great way to enjoy the views of Las Vegas from above. The High Roller is the world's tallest observation wheel at 550 feet high. Each ride takes about 30 minutes and includes an audio guide that tells you more about what you're seeing.
After exploring The Strip by day, it's time to enjoy some entertainment by night. There are many shows that are suitable for families in Las Vegas, such as Cirque du Soleil, Blue Man Group, or Magic Mike Live (just kidding!). You can check out this link for some options and discounts.
Day 9: Grand Canyon
If you have an extra day in Las Vegas, I highly recommend taking a day trip to one of the most stunning natural wonders in the world – the Grand Canyon. There are several ways to get there from Las Vegas, such as by bus tour or helicopter tour.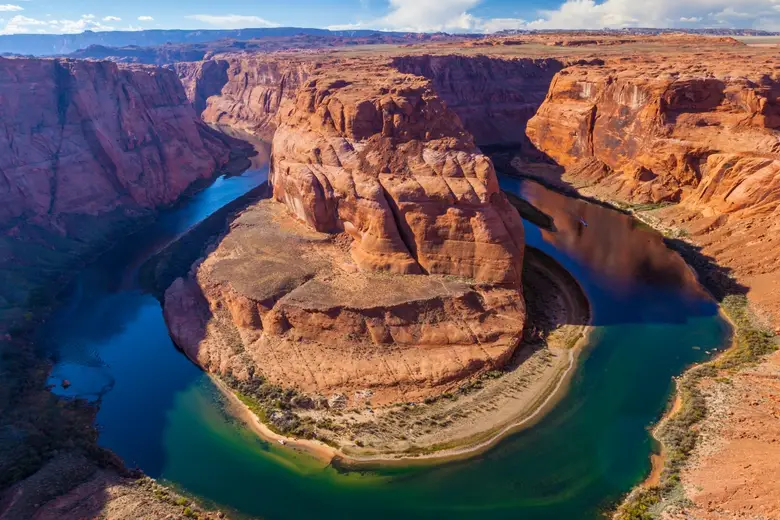 I personally chose to take a helicopter tour because it was faster (about an hour each way) and more thrilling (you get to fly over Hoover Dam and Lake Mead). Plus, you get to land inside the canyon and enjoy a picnic lunch with champagne (or juice for kids). It was an unforgettable experience!
The Grand Canyon is truly awe-inspiring. You'll be amazed by its size, depth, and colors.
You can walk along some trails, take photos, and learn more about its geology and history.
You can also visit the Grand Canyon Skywalk, which is a glass bridge that extends over the edge of
the canyon, giving you a breathtaking view of the canyon floor below. After spending about three hours at the Grand Canyon, you'll fly back to Las Vegas and have some free time to relax or explore more
of The Strip. You can also check out some other attractions nearby, such as Madame Tussauds Wax Museum, The Venetian Hotel's Gondola Rides, or The Eiffel Tower Experience at Paris Hotel. There you have it – my 2-day itinerary for Las Vegas with a kid. I hope this post has given you some ideas on how to plan your own family trip to this amazing city. Las Vegas has so much more to offer than gambling and nightlife – it's also a place where dreams come true!
Day 10: Drive to San Francisco
It was one of the most amazing road trips I've ever done, and I want to tell you why.
First of all, let me tell you that the distance between these two cities is about 570 miles, and it takes around nine hours to drive without stops. But of course, I didn't want to miss all the beautiful sights along the way, so I planned some stops and detours that made the trip even more enjoyable.
One of the highlights of my trip was visiting Death Valley National Park. It's a stunning place with incredible landscapes, such as sand dunes, salt flats, canyons, and mountains. The park is also known for being one of the hottest and driest places on Earth. In fact, it holds the record for the highest air temperature ever recorded: 134°F (56.7°C) in 1913. Luckily, I visited in April when it was much cooler and pleasant.
Another highlight was driving through Yosemite National Park via Tioga Pass. This route is only open from late April to October because of snow. The scenery was breathtaking: granite peaks, alpine lakes, meadows, waterfalls, and forests. I felt like I was in a fairy tale. Yosemite is also home to many wildlife species, such as bears, deer, coyotes, and squirrels. I saw some of them along the road and they were so cute.
The last part of my trip was driving through San Francisco Bay Area. This is where traffic got heavier.
So that's how my road trip from Las Vegas to San Francisco went. It was an unforgettable experience that I highly recommend to anyone who loves nature and adventure.
Days in San Francisco
It was our first time visiting this beautiful city and we had a blast! Here's what we did each day: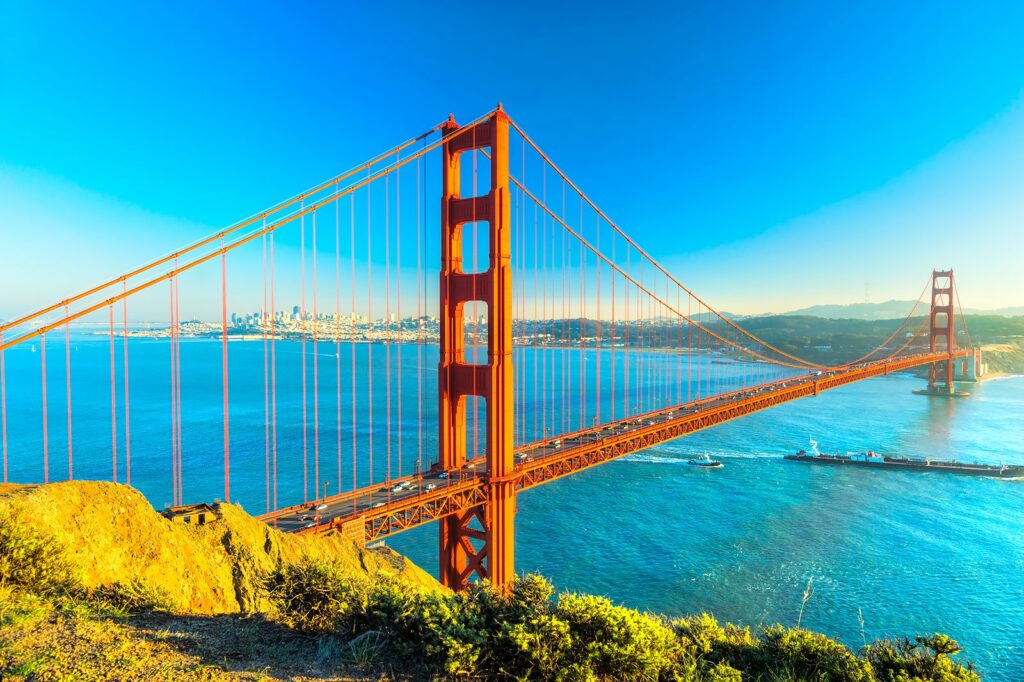 Day 11: City Tour
We arrived in San Francisco on a sunny morning and checked into our hotel near Union Square. After dropping off our luggage, we headed out to explore the city by hop-on hop-off bus. We saw some of the iconic landmarks like Lombard Street, Coit Tower, Fisherman's Wharf, Pier 39, and Ghirardelli Square. We also stopped at the Cable Car Museum and learned about the history and mechanics of these famous vehicles. We had lunch at Boudin Bakery and tried their famous sourdough bread bowls with clam chowder. Yum! In the afternoon, we visited the California Academy of Sciences in Golden Gate Park and enjoyed their exhibits on natural history, astronomy, and ecology. We especially loved the rainforest dome and the aquarium. For dinner, we went to Chinatown and had some delicious dim sum at a local restaurant.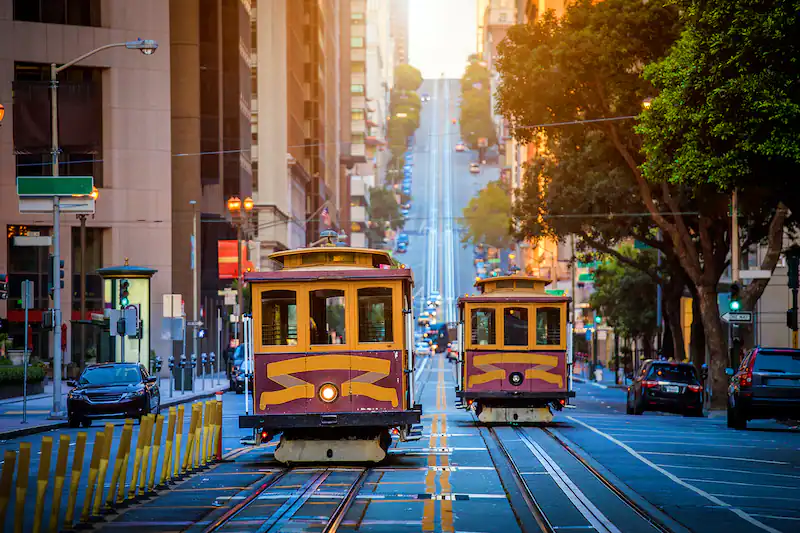 Day 12: Alcatraz and Golden Gate Bridge
The next day, we took a ferry to Alcatraz Island, where we joined a guided tour of the former prison. It was fascinating to learn about the history of this place and hear stories of some of the notorious inmates who were held there. We also got to see their cells, dining hall, library, recreation yard, and other facilities. The views of San Francisco from the island were stunning too! After returning to the mainland, we took another bus to see the Golden Gate Bridge up close. We walked across the bridge and enjoyed the breeze and scenery along the way. It was quite an experience! We then took another bus back to Union Square and had dinner at a nearby Italian restaurant.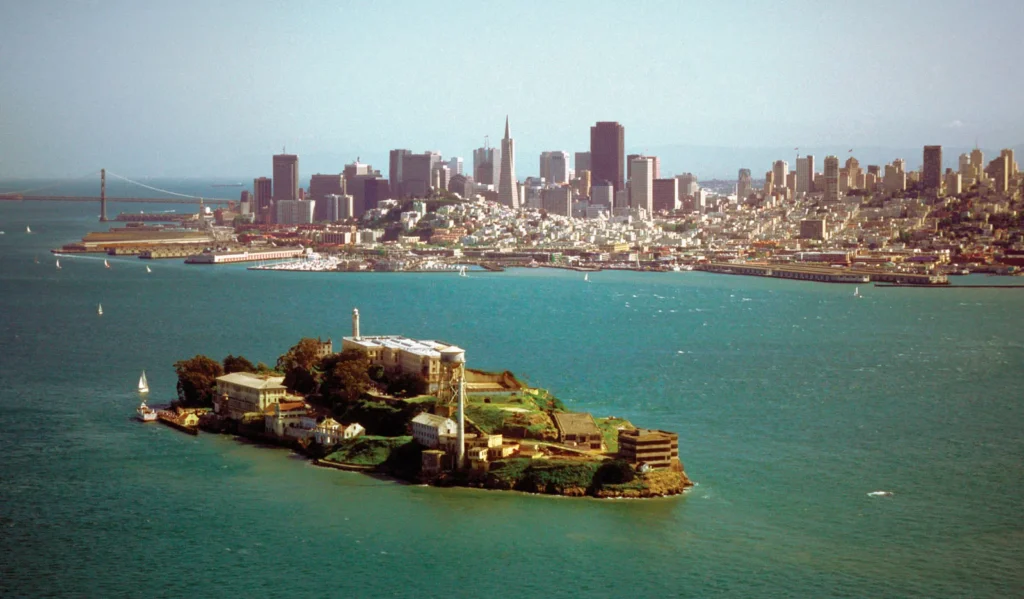 Day 13: Chinatown & Twin Peaks
On our third day, we decided to explore Chinatown more thoroughly. We walked along Grant Avenue and admired the colorful shops, lanterns, murals, temples, and statues. We also visited some of the cultural attractions like Chinese Historical Society of America Museu, Chinese Culture Center, Tin How Temple, Fortune Cookie Factory. We learned a lot about Chinese American history , culture , religion, art, cuisine. We also bought some souvenirs like tea, jade, silk. For lunch, we had some authentic noodles at Z & Y Restaurant. In the afternoon, we took an Uber to Twin Peaks, where we enjoyed panoramic views of San Francisco from two hills. It was breathtaking! We could see downtown, bay bridge , golden gate bridge, alcatraz island, etc. We also saw some wildlife like birds, squirrels. For dinner, we went back to Chinatown and had some spicy Szechuan food at House of Nanking .
Day 14: Silicon Valley
On our last day, we decided to visit Silicon Valley, the home of many tech giants like Google, Facebook,
Apple, etc. We rdrove south to Mountain View, where we visited the Googleplex, the headquarters of Google. We saw the colorful bikes, Android statues, Google maps car. We also visited the Google Merchandise Store and bought some goodies like T-shirts, mugs, stickers, etc. Next, we drove to Menlo Park, where we visited the Facebook campus. We saw the thumbs up sign, hacker way street sign, building 20 mural wall. Finally , we drove to Cupertino , where we visited the Apple Park Visitor Center. We saw the spaceship building, Steve Jobs Theater, Apple Park model. We also visited the Apple Store.
We had so much fun on our 4 days in San Francisco! It was such a diverse city with so much to offer! We loved its culture, history, nature, food, and technology.
Trip to Los Angeles and Home
One of the most epic road trips I've ever done: driving from San Francisco to Los Angeles via Route 1 in one day. Yes, you read that right: one day. Here's how it went.
I started my journey early in the morning from San Francisco, where I had spent a couple of days exploring the city's iconic landmarks, such as the Golden Gate Bridge, Fisherman's Wharf, and Alcatraz Island.
Our first stop was Half Moon Bay, a charming seaside town about an hour south of San Francisco. We grabbed some coffee and pastries at a local bakery and enjoyed the views of the Pacific Ocean.
We continued our drive along Route 1, also known as the Pacific Coast Highway or PCH for short. This scenic road hugs the coastline and offers stunning views of cliffs, beaches, mountains, and forests. It's also dotted with quaint towns, historic landmarks, and natural wonders.
Some of the highlights we saw along the way were:
Monterey: A beautiful city famous for its aquarium, Cannery Row, and Fisherman's Wharf. We stopped here for lunch and visited the aquarium, which has an amazing collection of marine life.
Carmel-by-the-Sea: A picturesque village with fairy-tale cottages, art galleries, and boutiques. We strolled around its charming streets and admired its architecture.
Big Sur: A rugged stretch of coastline with dramatic scenery and breathtaking views. We stopped at several viewpoints to take photos and marvel at nature's beauty.
Hearst Castle: A lavish estate built by newspaper tycoon William Randolph Hearst in the 1920s. We took a guided tour of its opulent rooms and gardens and learned about its history.
Cambria: A cozy town with a friendly vibe and a lovely beach. We stopped here for dinner and enjoyed some delicious seafood at a local restaurant.
By the time we finished our meal, it was already dark outside. We still had about four hours left to reach Los Angeles, so we decided to skip some of the stops we had planned for later on our itinerary.
We drove through Morro Bay (where we saw a giant rock formation), San Luis Obispo (where we passed by an old Spanish mission), Pismo Beach (where we smelled some fresh clam chowder), Solvang (where we glimpsed some Danish-style buildings), Santa Barbara (where we admired some palm trees), Malibu (where we spotted some celebrities' homes), Santa Monica (where we saw a Ferris wheel), until we finally arrived at Los Angeles around midnight.
We checked into our hotel near LAX airport and collapsed on our beds after an exhausting but exhilarating day.
The next morning, we woke up feeling refreshed and ready to take our plan back for Europe.
So that was my family road trip from San Francisco to Los Angeles via Route 1 in one day. It was definitely one of the most memorable experiences I've ever had on four wheels.
I hope you enjoyed reading this blog post as much as I enjoyed writing it . If you have any questions or comments about this road trip or anything else related to travel , feel free to leave them below . I'd love to hear from you .
Happy travels!